Julia's Reading Challenge for 2019

0%
Introduction
No one is born a leader. But through sheer determination and by confronting life's challenges, Ant Middleton has come to know the meaning of true leadership. In First Man In, he shares the core lessons he's learned over the course of his fascinating, exhilarating life.
Special forces training is no walk in the park. The rules are strict and they make sure you learn the hard way, pushing you beyond the limits of what is physically possible. There is no mercy. Even when you are bleeding and broken, to admit defeat is failure.
To survive the gruelling selection process to become a member of the elite you need toughness, aggression, meticulous attention to detail and unrelenting self-discipline, all traits that make for the best leaders.
After 13 years service in the military, with 4 years as a Special Boat Service (SBS) sniper, Ant Middleton is the epitome of what it takes to excel. He served in the SBS, the naval wing of the special forces, the Royal Marines and 9 Parachute Squadron Royal, achieving what is known as the 'Holy Trinity' of the UK's Elite Forces. As a point man in the SBS, Ant was always the first man through the door, the first man into the dark, and the first man in harm's way.
In this fascinating, exhilarating and revealing book, Ant speaks about the highs and gut-wrenching lows of his life – from the thrill of passing Special Forces Selection to dealing with the early death of his father and ending up in prison on leaving the military – and draws valuable lessons that we can all use in our daily lives.
Introduction from Goodreads.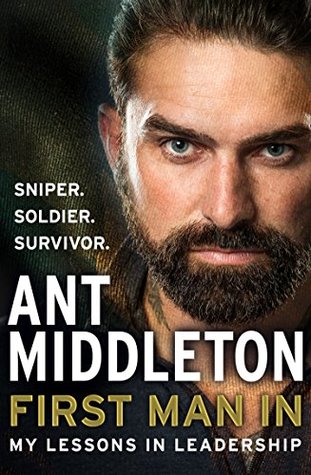 Julia's Review
I originally heard about this book via a business associate as we were chatting about Everest.  I was half expecting this book to cover his Everest adventure, but this book is more about his life and the lessons that he has learned about managing people. 
I listened to the audio version which is actually read by Ant himself.  It is extremely well written and very descriptive.  He has a way with words which puts you rightWhether.  Wether it be in a war zone, a prison or on a wooden boat, the stories that he tells and the way he can judge a character instantly is a pure gift.  
Some elements of this book will make you cringe, like the sliding on smashed glass completely naked to prove that he was part of the team in the para-troopers and some elements that surround the death of his father was quite emotional. 
Ant Middleton is a human being with a heart, which comes across really well in this book. 
A good read.