TOWCESTER DOG CLINIC & PARKS WALK | 3.2 MILES | EASY | NORTHANTS
March 24 @ 9:45 am

-

12:30 pm

GMT
Working with Louise from Momentum Canine Massage, book in for a free dog health check, followed by a lovely Towcester walk.
ABOUT THE DOG CLINIC:
Using the art of advanced palpation (not massage), Louise will look for things such as muscle strains, knots, reduced range of motion and a variety of other checks.
If your dog is getting tired early in their walk/performance, or if your dog is suffering from any ongoing chronic or ongoing day to day pain, then this health check may help.
The free health check will last approximately 5-10 minutes and Louise will also be available on the walk if you have further questions.
Note: This is not a massage, it's a palpitation. For massage, we always ger your verts consent to comply with the veterinary laws of 1966 and 2015.
For peace of mind, Louise James is fully trained in advanced clinical canine massage which includes Swedish, sports, deep tissue and direct & indirect myofascial release, assisted stretch & flex; acupoint for dogs and currently studying for her level 1 Tellington TTouch practitioner. She is fully insured with Balens.
Dog clinics will be on a first come, first served basis and we will be there from 9 am.
ROUND ROBIN: Do you know anyone with a strange phobia?
ABOUT THE WALK:
This is a fairly easy walk, mainly on flat ground and relatively mud free. It includes the history section of Towcester (with Bury Mount), then across through the fabulous church grounds. We see a thatched cottage in an unusual place, then explore the little parks of Towcester. We will then give the dogs a good run in Watermeadows park.
Please arrive by 9.45 am we will set off at 10 am sharp. If this is your first AG walk, then please arrive nice and early and seek out the walk leader to receive your new walker briefing.
30 mins or so before the beginning of each walk, Dave (the mobile shop) will be present with hot tea/coffee/chocolate and snacks. These are free, however, there will be a donation tin available to help replenish the stock levels. We also have merchandise such as badges, beanies, caps and hoodies.
MEETING PLACE: We will meet at the short stay car park for "check-in". Julia will then direct the dog owners over to the Watermeadows field for your doggie health check.
Note: we often meet in places where there is no postcode, so we encourage you to use the What3Words app which will take you to the exact location.
WHAT3WORDS: https://what3words.com/regretted.agents.year
Click the link above, then click "Navigate using Google Maps"
WALK LEADER(S): Julia Doherty
IS THIS WALK DOG FRIENDLY? Yes, this walk is dog friendly. (no extension leads please, and only one dog per human)
WHAT TO BRING WITH YOU
* Good trainers or walking shoes (and other clothes of course!).
* A drink.
* Hand sanitiser
RULES TO KEEP YOU SAFE :
We walk in all weathers, however, if we have a weather warning then the event will be cancelled.
We will only ever walk in groups of 15 or less. If we have more than 15, we will usually have two walk leaders and walk in opposite directions.
Sweets at the halfway stage – we call this "squidge and dip" – hand sanitiser, then dip in for your free sweets.
Your walk leader is not allowed to carry personal possessions for you.  Please bring a bag with drink/pockets to carry keys/hats/gloves etc  (think about supporting the AG brand by purchasing an AG rucksack!). 
If you wish to bring any PPE, masks etc, please do.  All walk leaders will also carry sanitiser, protective gloves and the first aid kit.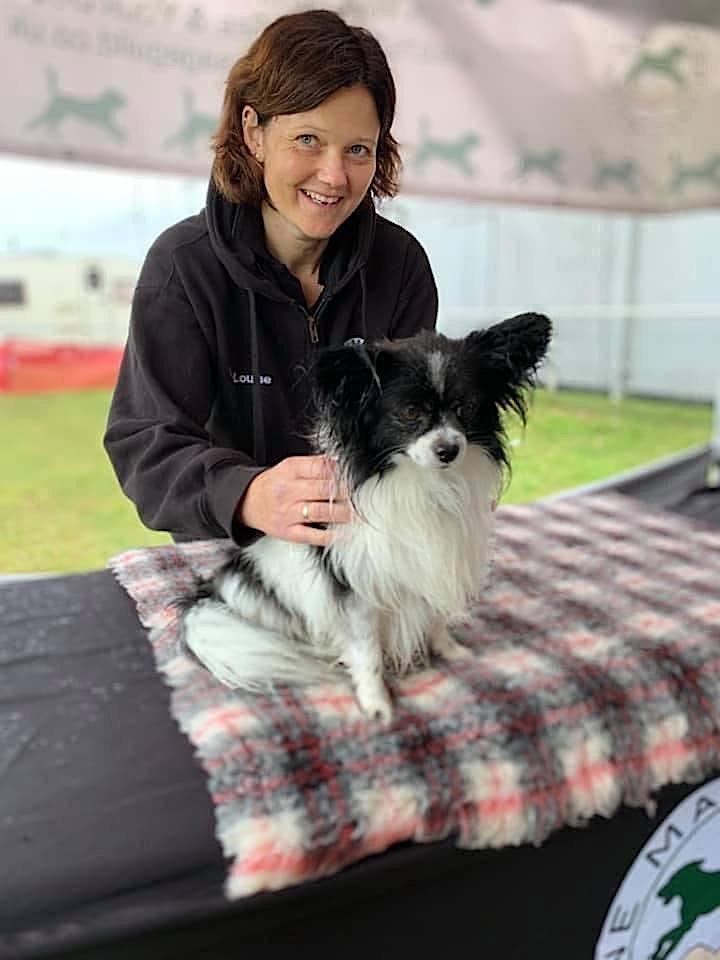 TERMS AND CONDITIONS
There are no permissions expressed or implied by the Adventure Geek organisers. Participants make use of the facilities at their own risk and without express permission from the Adventure Geek organisers.
Walking is a physically active sport. If you have any doubts about your abilities, you should always seek advice from your GP before embarking on an Adventure Geek walk.
By registering for an event you accept that you do so entirely at your own risk and that it is your responsibility to ensure that you are fit and able to take part in the event. We regroup often and our walks cater for all levels of fitness.
Children under the age of 16 years old are the responsibility of their parents or guardians and need to be accompanied at all times before, during and after the walk.
Adventure Geek volunteers do not accept responsibility for injury, loss and damage sustained by a participant unless the above injury, loss and damage are proven to have been caused as a direct result of negligence on the part of the organisers.
Dogs are welcome on the majority of our walks, however, we kindly ask that only one dog per walker and that the welfare of the animal remains your responsibility throughout your walk.  On occasion, we may add a note of "No dogs allowed" on specific walks (usually those with cattle), please respect this note.