RAPID RAMBLE: NORTON BOAT TREE TRAIL | Approx 15 MILES| NORTHANTS
March 20 @ 9:45 am

-

3:00 pm

GMT
Join us for this ramble which is mainly track and towpath. If you are an experienced walker and enjoy long trails then this is for you.
ABOUT THE WALK:
A rapid ramble walk is either a shorter walk, but fast-paced (16-19 minute miles) Or, a longer walk at a good pace (from 10-20 miles in length). These walks have been designed for the experienced walker who is keen to keep a good pace and put in some mileage.
This walk was risk assessed in the rain so the video does not really do the walk justice as it is absolutely beautiful. (Video is at the end of this event blurb).
The walk starts from Norton church along the gated road. We then turn off the road onto the canal and follow the well trodden towpath up towards the A5. You will see a listed building, the cutest island cottage and wave at the pub! The section along the canal is beautiful and there are many weird and quirky things to see, including a boat that is now a complete tree (you have to see it to understand what we mean). Weaving our way through Brockhall and then into Flore and stop for a coffee or hot chocolate with homemade cake at RE in Flore (zero waste shop). Here we can sit outside underneath the gazebo, drink your coffee and much on your packed lunch. Part two, we venture off through Flore and then Weedon where we will stop for another break and explore the old Barracks. We then end up via Dodford and see the hobbit house before circling back to the start.
Please arrive by 9.45 am we will set off at 10 am sharp. If this is your first AG walk, then please arrive nice and early and seek out the walk leader to receive your new walker briefing.
30 mins or so before the beginning of each most walks, Dave (the mobile shop) will be present with hot tea/coffee/chocolate and snacks. These are free, however, there will be a donation tin available to help replenish the stock levels. We also have merchandise such as badges, beanies, caps and hoodies.
ROUND ROBIN: What is the furthest you have ever walked in one go?
MEETING PLACE: Meet at Norton Church.
Note: we often meet in places where there is no postcode, so we encourage you to use the What3Words app which will take you to the exact location.
WHAT3WORDS: https://what3words.com/pedicure.strong.quiet
Click the link above, then click "Navigate using Google Maps"
WALK LEADER(S): Emily Wright
IS THIS WALK DOG FRIENDLY? As these walks are either fast-paced or long then please consider the other hikers if you intend to bring a dog.
WHAT TO BRING WITH YOU
* Good trainers or walking shoes (and other clothes of course!).
* A drink.
* Hand sanitiser
* A packed lunch
* Rain gear
RULES TO KEEP YOU SAFE :
We walk in all weathers, however, if we have a weather warning then the event will be cancelled.
We will only ever walk in groups of 15 or less. If we have more than 15, we will usually have two walk leaders and walk in opposite directions.
Sweets at the halfway stage – we call this "squidge and dip" – hand sanitiser, then dip in for your free sweets.
Your walk leader is not allowed to carry personal possessions for you.  Please bring a bag with drink/pockets to carry keys/hats/gloves etc  (think about supporting the AG brand by purchasing an AG rucksack!).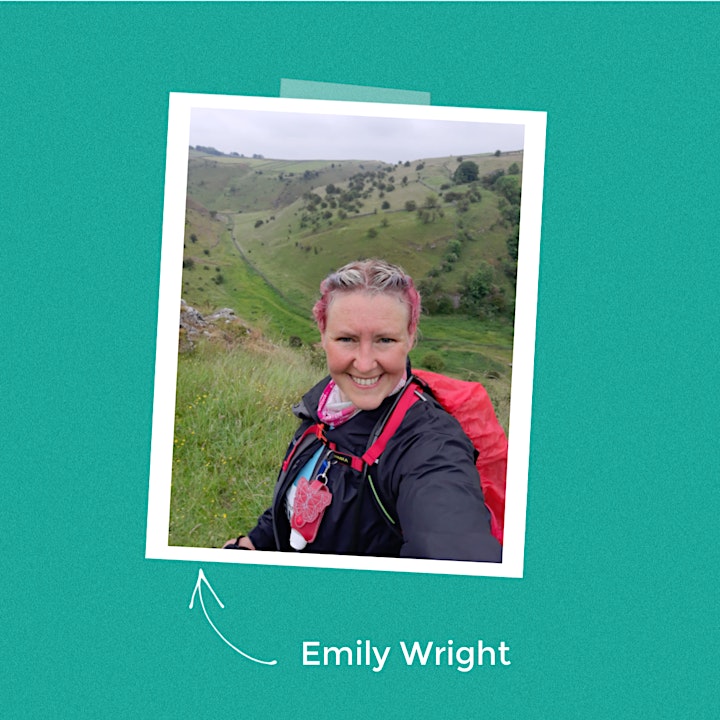 TERMS AND CONDITIONS
There are no permissions expressed or implied by the Adventure Geek organisers. Participants make use of the facilities at their own risk and without express permission from the Adventure Geek organisers.
Walking is a physically active sport. If you have any doubts about your abilities, you should always seek advice from your GP before embarking on an Adventure Geek walk.
By registering for an event you accept that you do so entirely at your own risk and that it is your responsibility to ensure that you are fit and able to take part in the event. We regroup often and our walks cater for all levels of fitness.
Children under the age of 16 years old are the responsibility of their parents or guardians and need to be accompanied at all times before, during and after the walk.
Adventure Geek volunteers do not accept responsibility for injury, loss and damage sustained by a participant unless the above injury, loss and damage are proven to have been caused as a direct result of negligence on the part of the organisers.
Dogs are welcome on the majority of our walks, however, we kindly ask that only one dog per walker and that the welfare of the animal remains your responsibility throughout your walk.  On occasion, we may add a note of "No dogs allowed" on specific walks (usually those with cattle), please respect this note.