OUTDOOR FIRST AID COURSE – BRACKLEY, NORTHANTS
November 10, 2021 @ 9:00 am

-

5:00 pm

GMT
This qualification is perfect for anyone working in the outdoors environment.
Who is this for?
This qualification is perfect for anyone working in the outdoors environment, particularly where help is available within 30 minutes.
The qualification is also suitable for those that may support other outdoor first aiders and is open to those over 14 years of age.
Key Points
Regulated qualification
Meets IOL requirements
8-hour course over 1 day
Valid for 3 years
Certificate included
Assessed by MCQs and practical observation
Course Content
This qualification has been developed to meet the first aid training requirements outlined by the Institute of Outdoor Learning.
The course includes:-
First aid for the outdoors environment
Casualty management
Primary survey
Unconscious casualty management
Resuscitation inc. children, drowning, avalanche
Immersion in water
Choking
Shock
Wounds and bleeding
All of our outdoor first aid courses are delivered in a scenario-based learning environment, ensuring candidates not only gain the knowledge but also practice their skills on a regular basis.
Working in partnership with Jan Southam – JMS First Aid Training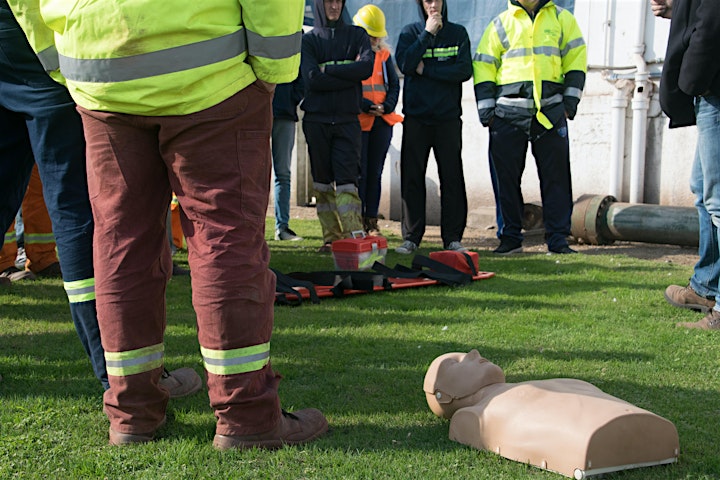 TERMS AND CONDITIONS
There are no permissions expressed or implied by the Adventure Geek organisers. Participants make use of the facilities at their own risk and without express permission from the Adventure Geek organisers.
Walking is a physically active sport. If you have any doubts about your abilities, you should always seek advice from your GP before embarking on an Adventure Geek walk.
By registering for an event you accept that you do so entirely at your own risk and that it is your responsibility to ensure that you are fit and able to take part in the event. We regroup often and our walks cater for all levels of fitness.
Children under the age of 16 years old are the responsibility of their parents or guardians and need to be accompanied at all times before, during and after the walk.
Adventure Geek volunteers do not accept responsibility for injury, loss and damage sustained by a participant unless the above injury, loss and damage are proven to have been caused as a direct result of negligence on the part of the organisers.
Dogs are welcome on the majority of our walks, however, we kindly ask that only one dog per walker and that the welfare of the animal remains your responsibility throughout your walk.  On occasion, we may add a note of "No dogs allowed" on specific walks (usually those with cattle), please respect this note.