IMPORTANT CLUB CHANGES
February 16 @ 6:45 pm

-

8:00 pm

GMT
In this online presentation, Julia will explain the changes that are happening with the Adventure Geek walking club.
If you are either an Adventure Geek Walking Club Member, or you are considering membership, then this online presentation will be of value to you.
When I look back at the early days of the club I see how things have changed and moved on. In the early days, there was just me leading all the walks, and it was only on a Monday night, and the occasional weekend walk. We now have nearly 20 walk leaders and for March 2022 we have over 30 walking events to choose from.
As with any business, we can't stand still. Covid has taught me that we need to be flexible and with that comes change. So tonight's presentation is to inform you all of the new changes for Adventure Geek.
Please join me on Zoom, on Wednesday evening for the latest updates and developments of the club.
As always, iIm truly inspired to get people outside, get inspired and Go Take A Hike.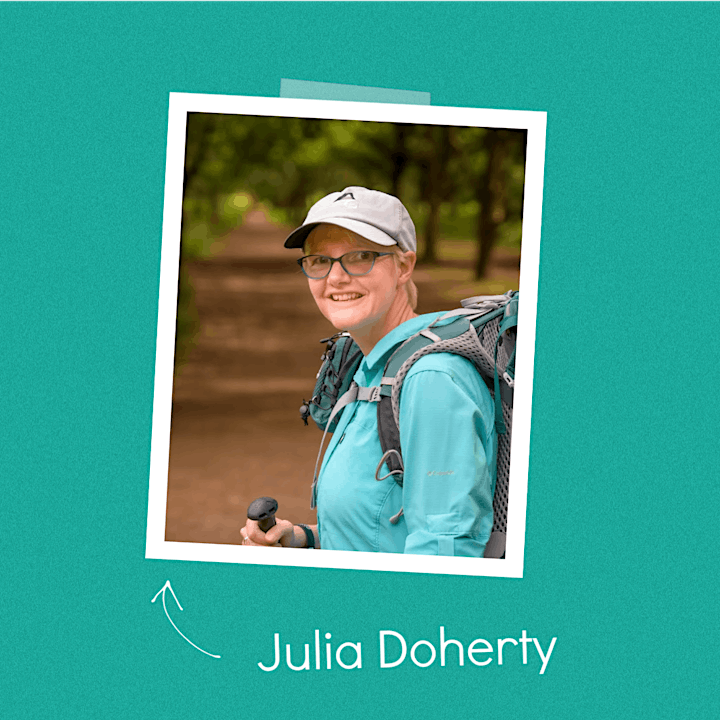 TERMS AND CONDITIONS
There are no permissions expressed or implied by the Adventure Geek organisers. Participants make use of the facilities at their own risk and without express permission from the Adventure Geek organisers.
Walking is a physically active sport. If you have any doubts about your abilities, you should always seek advice from your GP before embarking on an Adventure Geek walk.
By registering for an event you accept that you do so entirely at your own risk and that it is your responsibility to ensure that you are fit and able to take part in the event. We regroup often and our walks cater for all levels of fitness.
Children under the age of 16 years old are the responsibility of their parents or guardians and need to be accompanied at all times before, during and after the walk.
Adventure Geek volunteers do not accept responsibility for injury, loss and damage sustained by a participant unless the above injury, loss and damage are proven to have been caused as a direct result of negligence on the part of the organisers.
Dogs are welcome on the majority of our walks, however, we kindly ask that only one dog per walker and that the welfare of the animal remains your responsibility throughout your walk.  On occasion, we may add a note of "No dogs allowed" on specific walks (usually those with cattle), please respect this note.