TREASURE HUNT CHARITY WALK| 2.6 MILES | MODERATE| NORTHANTS
August 20 @ 9:45 am

-

3:00 pm

BST
All profits for this event will be donated to SHOUT 85258, a free text messaging mental health service that is saving lives.
ORDER YOUR SHOUT 82528 T-SHIRT HERE – AND WEAR IT WITH PRIDE.
ABOUT THE EVENT:
This is a fun treasure hunt that starts from the Navigation pub in Stoke Bruerne. We are celebrating International Geocaching Day, but we are doing it a little bit differently and raising money for SHOUT 85258 at the same time.
Walk nearly 3 miles while collecting clues and finding hidden boxes.
Prizes are available for a whole range of categories. (Be creative with your team names!)
You will be allocated a start time a few days before the event and the Treasure Hunt clues and map will be sent to you electronically on the morning of the event. (We will have spare copies on the day, but we are keen to reduce waste as much as possible, so electronic format is our preferred choice).
Register as a team or as an individual. We would recommend a small team of 2-4 people is the best option.
The event should take no more than 2.5 hours to complete.
All profits from this event will be donated to SHOUT.
Why am I raising money for SHOUT?
* Without going into too much detail, I have witnessed the effects of depression, anxiety and even attempted suicide with close friends and family. In recent months The SHOUT service literally saved the life of a person that I care deeply about and for this reason I feel that I need to do my bit to give back.
* The pandemic has escalated bad mental health, loneliness, feeling overwhelmed, and suicide. Even if I don't reach my financial goal, then I am keen to raise awareness about the simple but effective service as it may just save someone else's life.
Thank you for joining me on the first of many charity events.
MEETING PLACE: Meet at the Navigation Pub in Stoke Bruerne. You will be allocated a starting time so please arrive nice and early to collect your starter pack.
IS THIS WALK DOG FRIENDLY? Yes, this walk is dog friendly.
WHAT TO BRING WITH YOU
* Good trainers or walking shoes (and other clothes of course!).
* A drink.
* You will need something to write with.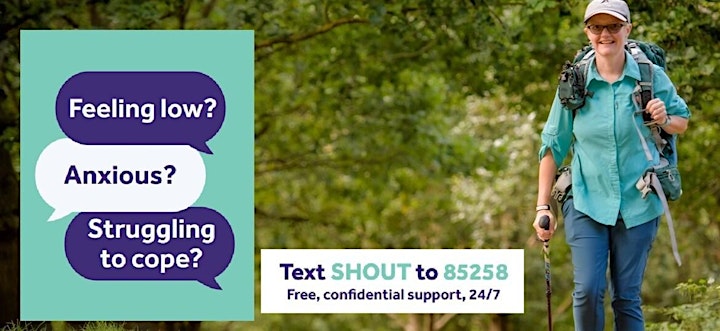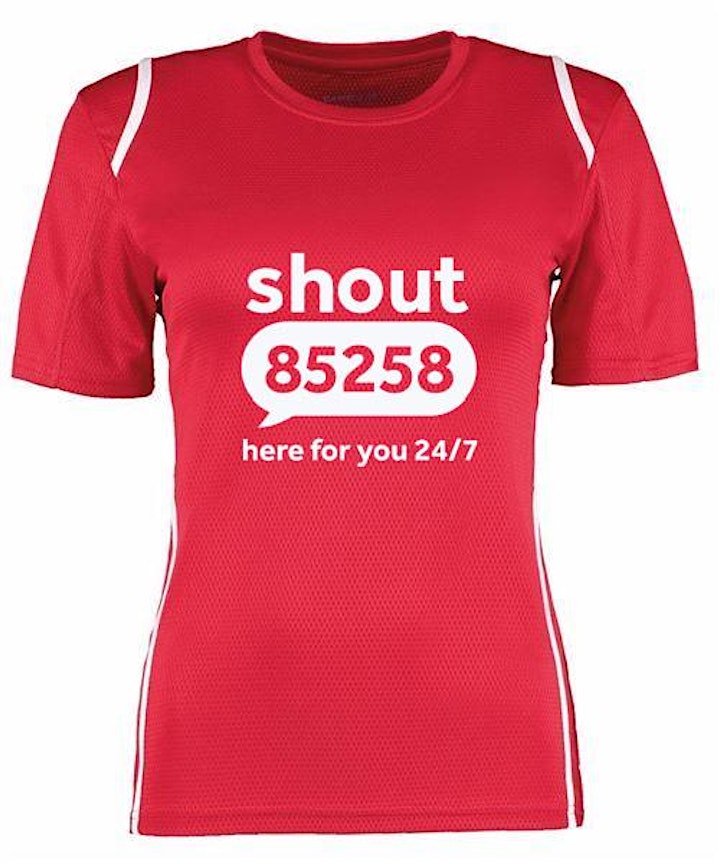 TERMS AND CONDITIONS
There are no permissions expressed or implied by the Adventure Geek organisers. Participants make use of the facilities at their own risk and without express permission from the Adventure Geek organisers.
Walking is a physically active sport. If you have any doubts about your abilities, you should always seek advice from your GP before embarking on an Adventure Geek walk.
By registering for an event you accept that you do so entirely at your own risk and that it is your responsibility to ensure that you are fit and able to take part in the event. We regroup often and our walks cater for all levels of fitness.
Children under the age of 16 years old are the responsibility of their parents or guardians and need to be accompanied at all times before, during and after the walk.
Adventure Geek volunteers do not accept responsibility for injury, loss and damage sustained by a participant unless the above injury, loss and damage are proven to have been caused as a direct result of negligence on the part of the organisers.
Dogs are welcome on the majority of our walks, however, we kindly ask that only one dog per walker and that the welfare of the animal remains your responsibility throughout your walk.  On occasion, we may add a note of "No dogs allowed" on specific walks (usually those with cattle), please respect this note.