FARTHINGSTONE UFO WALK | 5 MILES | MODERATE | NORTHANTS
January 22, 2020 @ 9:45 am

-

12:30 pm

GMT
MEETING PLACE:  Meet outside the Kings Arm Pub in Farthingstone.  If you are not stopping for a drink afterwards then please park on the roadside and not in the pub car park. 
WHAT3WORDS: ///figure.paler.clearly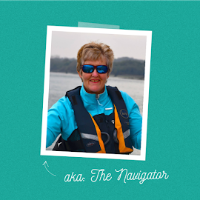 WALK LEADER:  Alison Snelling (Pictured right)
ABOUT THE WALK – grade:  Moderate Route
Starting from the Kings Arms in Farthingstone, we will first visit the secret garden in the village before heading out into open countryside.  There are a few inclines and declines on this walk which will get the heart going as well a a couple of stiles.  We cross a golf course and we will also witness a UFO! 
After stopping for sweets by the UFO we will then loop back to the start where we can grab a drink in the pub (hopefully in front of a roaring fire!). 
WHAT TO BRING WITH YOU
Good trainers or walking shoes (and other clothes of course!).
A drink and snacks. 
Cash for cake! 
FAQs
Do I have to bring my printed ticket to the event? No.  Just bring yourself and then tell the organisers your name when you arrive.  We will then check you in.
TERMS AND CONDITIONS
There are no permissions expressed or implied by the Adventure Geek organisers. Participants make use of the facilities at their own risk and without express permission from the Adventure Geek organisers.
Walking is a physically active sport. If you have any doubts about your abilities, you should always seek advice from your GP before embarking on an Adventure Geek walk.
By registering for an event you accept that you do so entirely at your own risk and that it is your responsibility to ensure that you are fit and able to take part in the event. We regroup often and our walks cater for all levels of fitness.
Children under the age of 16 years old are the responsibility of their parents or guardians and need to be accompanied at all times before, during and after the walk.
Adventure Geek volunteers do not accept responsibility for injury, loss and damage sustained by a participant unless the above injury, loss and damage are proven to have been caused as a direct result of negligence on the part of the organisers.
Dogs are welcome on the majority of our walks, however, we kindly ask that only one dog per walker and that the welfare of the animal remains your responsibility throughout your walk.  On occasion, we may add a note of "No dogs allowed" on specific walks (usually those with cattle), please respect this note.