DOG PACK WALK, OUSE VALLEY RIVER WALK | APPROX 4 MILES | NORTHANTS
April 12 @ 9:45 am

-

12:30 pm

BST
Join us for a free muscular health check for your furry friends, followed by a fabulous walk from Wolverton
NOTE: The health check will be first-come, first-served. We will be on-site by 9am, and then the walk will start at 9.45 am.
Free Muscular Health Check:
Using the art of advanced palpation (not massage), Louise will look for things such as muscle strains, knots, reduced range of motion and a variety of other checks.
If your dog is getting tired early in their walk/performance, or if your dog is suffering from any ongoing chronic or ongoing day to day pain, then this health check may help.
The free health check will last approximately 5-10 minutes and Louise will also be available on the walk if you have further questions.
Note: This is not a massage, it's a palpitation. For massage, we always ger your vets consent to comply with the veterinary laws of 1966 and 2015.
For peace of mind, Louise James is fully trained in advanced clinical canine massage which includes Swedish, sports, deep tissue and direct & indirect myofascial release, assisted stretch & flex; acupoint for dogs and currently studying for her level 1 Tellington TTouch practitioner. She is fully insured with Balens.
For more information about Louise James, visit her website here.
Introducing Chris from Chasing Pawfections.
We also have Chris from Chasing Pawfection coming along as our resident trainer. Chris is an IMDT accredited, insured, experienced trainer who works in force-free, science-based training and deals with all manner of training and behavioural work. He partners alongside pet shops and shelters to help owners and their dogs, and he'll be there to answer any of your questions and ask for hints and tips along the way.
For more information about Chris, then visit his website here.
The walk:
This is a lovely walk that includes a real mix of wildlife, badger sets and medieval villages. The path is flat, so very easy terrain.
MEETING PLACE: Meet in Wolverton Mill Car Park (FREE PARKING)
Note: we often meet in places where there is no postcode, so we encourage you to use the What3Words app which will take you to the exact location.
WHAT3WORDS: https://what3words.com/populate.chat.breezy
Click the link above, then click "Navigate using Google Maps"
WALK LEADER(S):Julia Doherty
IS THIS WALK OPEN TO PEOPLE WITHOUT DOGS? Yes, of course, but it may be a bit noisy!
WHAT TO BRING WITH YOU
* Good trainers or walking shoes (and other clothes of course!).
* A drink for you and your pooch.
* Snacks (dog treats are available to purchase from Dave the mobile shop). £1.00 a packet.
* Hand sanitiser
* Dog poo bags!
RULES TO KEEP YOU SAFE :
We walk in all weathers, however, if we have a weather warning then the event will be cancelled.
We will only ever walk in groups of 15 or less. If we have more than 15, we will have two walk leaders and walk in opposite directions.
Sweets at the halfway stage – we call this "squidge and dip" – hand sanitiser, then dip in for your free sweets.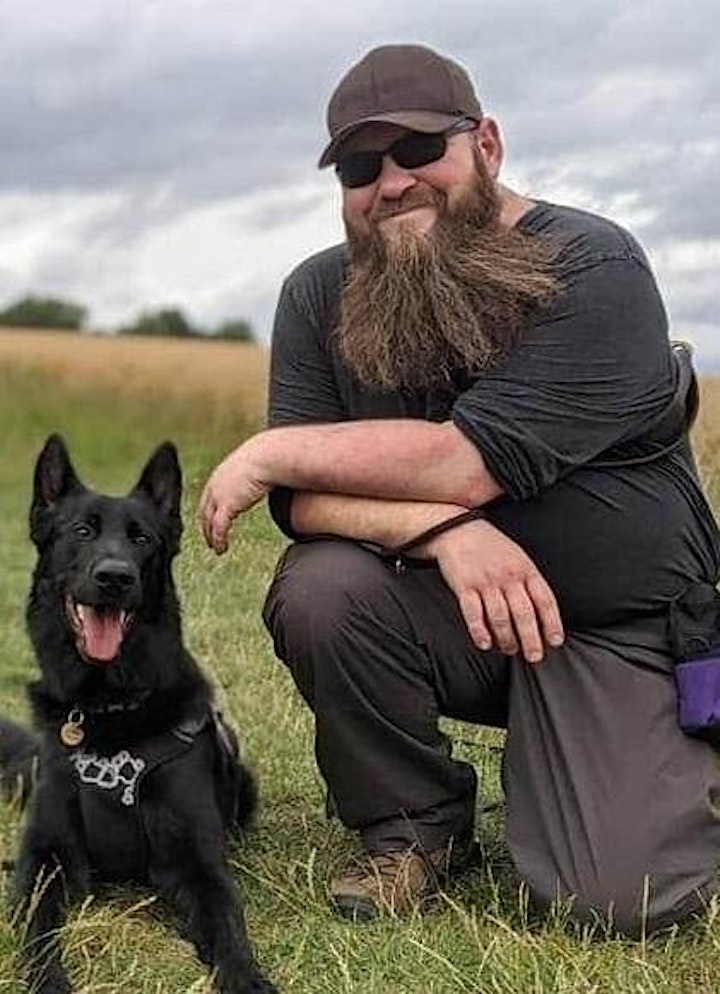 TERMS AND CONDITIONS
There are no permissions expressed or implied by the Adventure Geek organisers. Participants make use of the facilities at their own risk and without express permission from the Adventure Geek organisers.
Walking is a physically active sport. If you have any doubts about your abilities, you should always seek advice from your GP before embarking on an Adventure Geek walk.
By registering for an event you accept that you do so entirely at your own risk and that it is your responsibility to ensure that you are fit and able to take part in the event. We regroup often and our walks cater for all levels of fitness.
Children under the age of 16 years old are the responsibility of their parents or guardians and need to be accompanied at all times before, during and after the walk.
Adventure Geek volunteers do not accept responsibility for injury, loss and damage sustained by a participant unless the above injury, loss and damage are proven to have been caused as a direct result of negligence on the part of the organisers.
Dogs are welcome on the majority of our walks, however, we kindly ask that only one dog per walker and that the welfare of the animal remains your responsibility throughout your walk.  On occasion, we may add a note of "No dogs allowed" on specific walks (usually those with cattle), please respect this note.