CONISTON WALK WITH STEAM YACHT EXPERIENCE (8 MILES)
April 25, 2020 @ 11:00 am

-

April 26, 2020 @ 2:00 pm

BST
Have you ever wanted to explore the wonders of the Lake District?
We pick up the Gondola Steam cruise at 11am from Coniston Pier on Saturday morning and disembark at Lake Bank (45 min journey) where we will commence a rewarding 12km walk through the contrasting scenery of Beacon Fell and Coniston shoreline.
YOUR HASSLE-FREE ADVENTURE INCLUDES:


Steamboat cruise ticket


A guided 12.2km (approx 8 miles) walk around some of the most amazing scenery in the Lake District.


A very friendly, welcoming, fully qualified and experienced walk leader on the ground to guide you the way.


Medical support for minor medical needs. (All guides carry a first aid kit and are first aid qualified).


A pre-walk presentation explaining the itinerary, what to expect and answering all of your questions.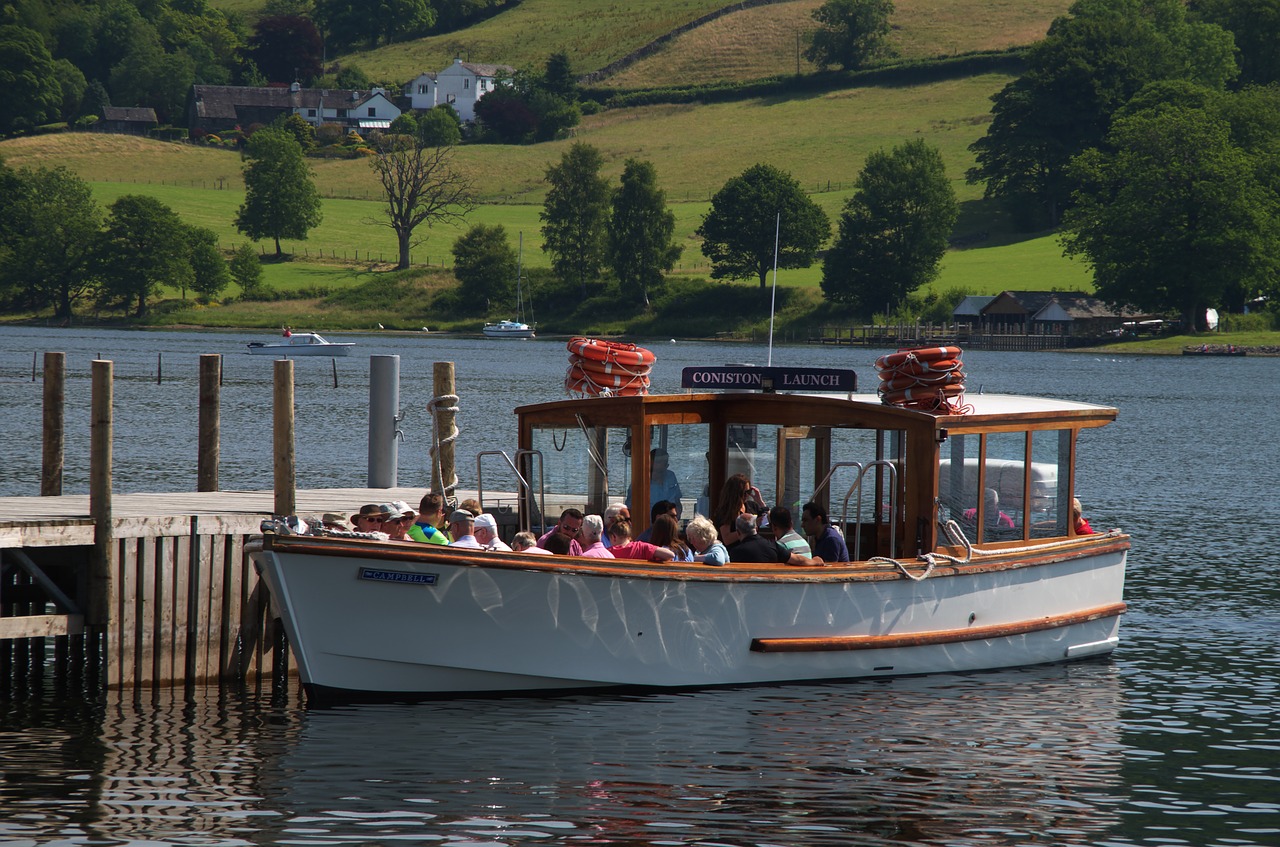 ACCOMMODATION
The Adventure Geek team will be staying at the YHA in Coniston.  Please feel free to book direct, or AG can complete the booking for you if you prefer (click here)
THE ROUTE AND FITNESS LEVELS
The walk takes you up to 200m above sea level on clearly defined paths with some short, quite steep climbs and easy descents. Conditions underfoot can be wet at certain times of the year but the views are more than rewarding.
The route then follows the lakeshore path and is very straightforward but also has wonderful views. The timings given are for a fit pensioner, and we will regroup often.
Note: We always have a tail walker for all of our walks, so that no-one is left behind.
COSTS & OPTIONS:


Walk including steam yacht experience £54 + Eventbrite fees per person. 


If you would also like to book your accommodation through Adventure Geek at £30 per night, per person. (YHA Coniston), please visit the original booking here. 


Achievement rings are available for this trail at £6 each (again, complete your booking over here) 


TERMS AND CONDITIONS
There are no permissions expressed or implied by the Adventure Geek organisers. Participants make use of the facilities at their own risk and without express permission from the Adventure Geek organisers.
Walking is a physically active sport. If you have any doubts about your abilities, you should always seek advice from your GP before embarking on an Adventure Geek walk.
By registering for an event you accept that you do so entirely at your own risk and that it is your responsibility to ensure that you are fit and able to take part in the event. We regroup often and our walks cater for all levels of fitness.
Children under the age of 16 years old are the responsibility of their parents or guardians and need to be accompanied at all times before, during and after the walk.
Adventure Geek volunteers do not accept responsibility for injury, loss and damage sustained by a participant unless the above injury, loss and damage are proven to have been caused as a direct result of negligence on the part of the organisers.
Dogs are welcome on the majority of our walks, however, we kindly ask that only one dog per walker and that the welfare of the animal remains your responsibility throughout your walk.  On occasion, we may add a note of "No dogs allowed" on specific walks (usually those with cattle), please respect this note.