BUSINESS NETWALKING EVENT | NORTHAMPTON
August 26, 2020 @ 6:30 pm

-

8:00 pm

BST
Join us for a spot of business net-walking.
Northants NetWalking is a new concept, a cross between networking & walking. Low cost, low maintenance & accessible to all businesses. A breath of fresh air to networking. 
Want to improve your health and your wealth? 
Join us for NetWalking!
Developing a good business network with like-minded people is essential for a thriving business. NetWalking breaks down those awkward traditional "networking" environments and makes talking with people much easier. 
NetWalking gives you the opportunity to meet other people in Northamptonshire and surrounding areas who want to grow their business and actively engage with other local businesses.
MEETING PLACE
Meet at the Fox and Hounds Pub for check-in. Bring along your business cards and join us to make great, lasting connections. Join us for a drink before we walk; we'll be in the pub car park from 6.15 pm.  The walk commences at 6.30 pm. We walk for about 60 minutes, nattering along the way. It's an informal group, we welcome newbies and we love to hear about your business. There's no pitching or hard sell, just meeting great people who love their business and their health. 
WALK INFORMATION
Approximately 3 miles (we will walk for about 60 minutes) 
Dress – casual comfortable clothes and sensible footwear. 
Terrain – flat and easy terrain. 
Level of difficulty – We walk at your pace
No dogs please – dogs are welcome on regular Adventure Geek walks. 
Please bring a drink. 
First aider and qualified walk leader is present on each walk. 
We invite a range of professionals so there is a good mix of people and we will facilitate everyone to connect on LinkedIn at the beginning of the walk. We finish our walk in the pub.  This gives people the option to carry on chatting, perhaps explore ways they can collaborate or help each other with business challenges they have.
We look forward to walking and talking business with you!
LOYALTY SYSTEM
For each walk, you will receive a digital loyalty stamp.  Additional stamps are awarded for volunteer positions such as tail-walking.  Redeem your stamps for free netwalking events, merchandise, or discounts on adventures.  
ADVENTURE GEEK WALKING CLUB Become an Adventure Geek Walking Club member and have access to a min of 3-4 walks a week plus challenge events and much more (and earn more stamps).   Walking club members also receive special NetWalking rates. (Just request your discount code).   For more details visit: https://www.adventuregeek.co.uk/adventure-geek-walking-club/   
RULES FOR THE WALK WITH REGARDS TO GOVERNMENT GUIDELINES:-
We will try to adhere to a 2m rule where possible, however, a 1m social distancing will be required during the walk at all times. 
Unfortunately, we are unable to provide sweets at the halfway point as per a regular AG walk.  We will still stop for a break, so please bring your own and we can all be envious of each other's sweets! 
At the beginning of the walk, we will insist that everyone uses hand sanitizer as we will be touching stiles and gates etc during the walk. (Please bring your own, but your walk leader will also have a supply). 
Your walk leader is not allowed to carry personal possessions for you.  Please bring a bag with drink/pockets to carry keys/hats/gloves etc  (think about supporting the AG brand by purchasing an AG rucksack!). 
Until restrictions are lifted we are not allowed to assist each other over stiles, ditches etc unless we are from the same household, or in a social bubble.  With this in mind, you will need to be fit enough to cope with stiles etc independently. 
If you wish to bring and PPE, masks etc, please do.  All walk leaders will also carry sanitizer, protective gloves and the first aid kit.
If you are contacted through "Track and Trace" and have walked with an AG group within the previous 48 hours, you must notify me and I will pass on to those that have walked.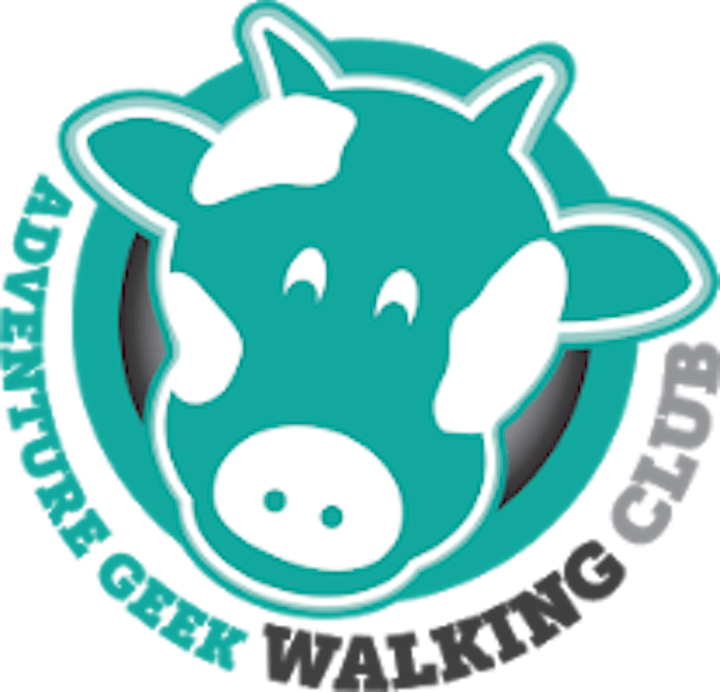 TERMS AND CONDITIONS
There are no permissions expressed or implied by the Adventure Geek organisers. Participants make use of the facilities at their own risk and without express permission from the Adventure Geek organisers.
Walking is a physically active sport. If you have any doubts about your abilities, you should always seek advice from your GP before embarking on an Adventure Geek walk.
By registering for an event you accept that you do so entirely at your own risk and that it is your responsibility to ensure that you are fit and able to take part in the event. We regroup often and our walks cater for all levels of fitness.
Children under the age of 16 years old are the responsibility of their parents or guardians and need to be accompanied at all times before, during and after the walk.
Adventure Geek volunteers do not accept responsibility for injury, loss and damage sustained by a participant unless the above injury, loss and damage are proven to have been caused as a direct result of negligence on the part of the organisers.
Dogs are welcome on the majority of our walks, however, we kindly ask that only one dog per walker and that the welfare of the animal remains your responsibility throughout your walk.  On occasion, we may add a note of "No dogs allowed" on specific walks (usually those with cattle), please respect this note.